CELiKHAN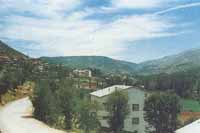 Celikhan: Until the founding of the Turkish republic, Celikhan was a small village. With the founding of the republic in 1923 it became a bucak and when Adiyaman became a province Celikhan became a district (ilše) in 1954.
The town, which is roughly 40 miles from the city of Adiyaman, has a total population of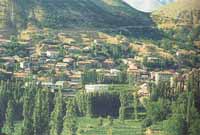 21,391. Of these 8,033 live in the central town. The town itself is about 4,000 feet above sea level with forestry and animal husbandry its most significant economic activities. Celikhan is also famous for its honey, tobacco and beans.
Celikhan Icmesi: These Healing waters are 23 km southeast of Celikhan. Containing carbon dioxide, bicarbonate, sulfur, magnesium and sodium it is helpful in the cures stomach intestinal, liver and bladder disorders along with kidney stones, gout, overweight problems and diabetes.
Abdulvahap Lake: This lake, situated in the northwest of Celikhan province in the midst lovely, resembles a crater lake. Hunting is a favorite sports in the marshes and swamps around the lake.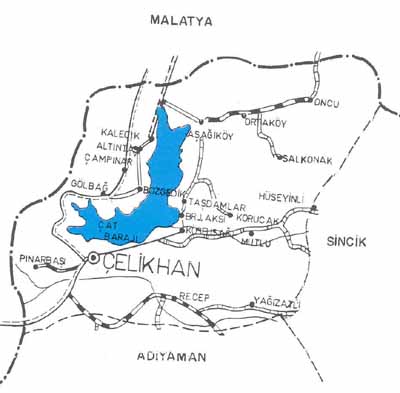 Home | Ana Sayfa | All About Turkey | Turkiye hakkindaki Hersey | Turkish Road Map | Historical Places in Adiyaman | Historical Places in Turkey | Mt.Nemrut | Slide Shows | Related Links | Guest Book | Disclaimer | Send a Postcard | Travelers' Stories | Donate a little to help | Getting Around Istanbul | Adiyaman Forum