Getting Around Istanbul - How To Get Around Istanbul by Subway
Istanbul Subways - Istanbul Subway



Please click on the place name that you want to go and enjoy the ride..!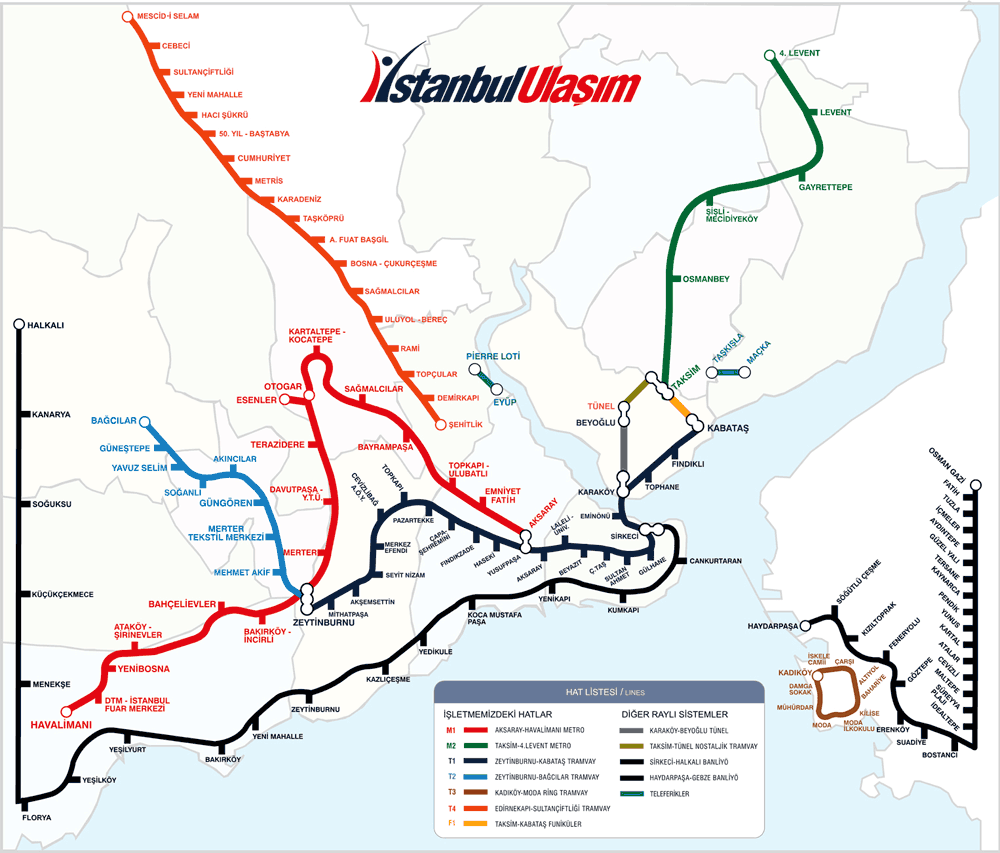 LINES

OTHER LINES

M1
Aksaray-Airport Subway
Karakoy Beyoglu - Tunnel
M2
Taksim-4. Levent Subway
Taksim-Tunnel Nostalgic Tramway
T1
Zentinburnu-Kabatas Tramway (Fast Subway)
Sirkeci-Halkali Banliyo
T2
Zeytinburnu-Bagcilar Tramway (Fast Subway)
Haydarpasa-Gebze Train
T3
Kadikoy-Moda Ring Tramway (Fast Subway)
Teleferikler (Cableways)
T4
Edirnekapi-Sultanciftligi Tramway
F1
Taksim-Kabatas Funikuler (Short Subway)
Istanbul (Turkish: İstanbul) is Turkey's most populous city, and its cultural and financial center. Located on both sides of the Bosphorus, the narrow strait between the Black Sea and the Marmara Sea, Istanbul bridges Asia and Europe both literally and figuratively. Istanbul's population is variously estimated between 12 and 19 million people, making it also one of the largest cities in Europe.
Istanbul was ranked third best city in Europe after Rome and ahead of Paris in the 2007 World's Best Cities rankings by Travel + Leisure magazine.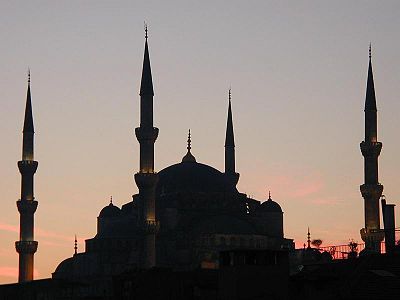 History
Expanding the ancient Greek colony of Byzantium by the order of the Roman Emperor Constantine the Great, the imperial city of Constantinople was for nearly a thousand years the last remaining outpost of the Roman (later termed Eastern Roman or Byzantine) Empire. It was finally conquered by the Ottoman Sultan Mehmed II in May 29th, 1453, an event often used to mark the end of the Middle Ages. It was the nerve center for military campaigns that were to enlarge the Ottoman Empire dramatically. By the mid 1500's, Istanbul, with a population of almost half a million, was a major cultural, political, and commercial center. Ottoman rule continued until it was defeated in WWI and Istanbul was occupied by the allies. When the Republic of Turkey was born in 1923 after the War of Independence, Kemal Ataturk moved the capital to the city of Ankara. However, Istanbul has continued to expand dramatically; today its population is approximately 16 million and increases at an estimated 700,000 immigrants per year. Industry has expanded even as tourism has grown. It continues to be a city that creates its own history at the intersection where both continents meet.
Orientation
Istanbul is divided in three by the north-south Bosphorus Strait (Istanbul Bogazi), the dividing line between Europe and Asia, the estuary of the Golden Horn (Haliç) bisecting the western part and the Sea of Marmara (Marmara Denizi) forming a boundary to the south. Most sights are concentrated in the old city on the peninsula of Sultanahmet, to the west of the Bosphorus between the Horn and the Sea. Across the Horn to the north are Galata, Beyoğlu and Taksim, the heart of modern Istanbul, while Üsküdar is the major district on the comparatively less-visited Anatolian side of the city. The Black Sea forms the northern boundary of Istanbul.
Get in
By plane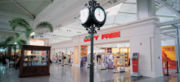 Planes arrive at Istanbul Atatürk Airport (IST), 20 km west of the city centre. From the airport, there are various options for getting into Istanbul: you can take a taxi (about 30 YTL), the express bus service run by the local airport service called "Havas", half-hourly, about 10 YTL to Taksim, the IETT bus (95) costing 2.5 YTL or by Metro to Aksaray and a tram on to Kabataş, which also passes through Sultanahmet, Eminönu and Tophane, among others for 1.4-2.8 YTL.
Note that people are working on commission at the airport trying to make you use special shuttle buses for high fees (30+ YTL per person), for people with an economic mind the Metro/tram-combination is easy and fairly quick, and offers very good value.
Depending on nationality, foreigners arriving in Istanbul may need to purchase tourist visas. This can be done upon arrival before queuing for passport control. The windows for purchasing the visa are located immediately to the left of the main passport control booths. You must pay using foreign currency - no Turkish money or credit cards are accepted. The fee varies depending on the visitor's nationality. As of March 2008, the fee was $20 (or €15 or 10 GBP) for visitors travelling on U.S. passports. As of September 2008, Canadians pay US$60 (or €45).
Note that food and drinks at the airport may cost up to five times more than in the city proper. If you are travelling on a budget and plan to spend some time at the airport, it may be wise to take your own meals from town instead of buying them there.
Istanbul also has a smaller airport Sabiha Gökçen International Airport (SAW), located in the Anatolian side of the city. Mostly charter flights as well as European low cost carriers operate from here. A Havas bus connects this airport with Taksim in the city center for 10 YTL. It takes about an hour. A cheaper option is to take bus E10 which brings you to Kadıkoy in 70 minutes (3 YTL). From there take a ferry to Eminonu or Karakoy.
By train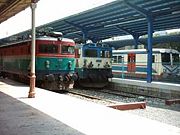 International trains from across Europe arrive at the station in Sirkeci, close to Sultanahmet. Asian trains arrive at Haydarpasa station. To get between the two, catch a ferry across the Bosphorus (see Get around). Marmaray, the Rail Tube Tunnel and Commuter Rail Mass Transit System is being built, and is being projected as one of the most challenging infrastructure projects in Turkey.
International trains: There are daily overnight trains to Sofia (Bulgaria) - continuing to Belgrade (Serbia) and Budapest (Hungary) - as well as Bucarest (Romania), and less frequently to Chisinau (Moldova). Twice a day there are trains to Thessaloniki (Greece) - the slow morning train that almost takes a whole day and the fast night train that is quicker but more expensive. There are also weekly trains to Aleppo (Syria) and Teheran (Iran) from Haydarpasa station. The train to Teheran drives on Wednesday, it is also a good way to drive in the eastern part of Turkey.
Schedule and price list of railway trips can be gathered from TCDD (Turkish Republic State Railways).
By bus
Buses and coaches terminate at the colossal Esenler Otogar, about 10 km west of the city center, located on the European side. Courtesy minibuses or taxis will easily get you into the center. The metro also stops at the Otogar. A list of destinations served from the Otogar terminal is available online. With 168 ticket offices and gates, shops, restaurants, hotel, police station, clinic and mosque, the Büyük Otogar is a town in itself. From/To Thessaloniki(Greece): ticketprices around 35€ (one way) Sofia (Bulgaria): 10-15€
"Harem" is the major hub for the buses on the Anatolian (Asian) side, which can be reached easily from the European side with a Ferryboat.
By boat
International ferries, carrying tourist groups from outside Turkey stop at Karakoy Port. The port is ideally located close to Sultanahmet and Taksim.
By car
Traffic in Istanbul can be manic; expect a stressful drive because you will get cut off and honked at constantly. The city currently holds more than 1,500,000 automobiles and there is a strong demand for building of new or alternate highways.
If you've arrived in Istanbul by car, and you're not familiar with the streets, it's better to park your car in a safe place and take public transportation to get around.
The city, lying on two different continents and separated by the Bosphorus, is connected by two bridges. The bridge on the south, closer to the Marmara Sea, is called the "Bosphorus Bridge". The bridge closer to the Black Sea is named "Fatih Sultan Mehmet Bridge" and is longer than the first one. Both are toll bridges, and you must pay a fee to cross.
Since 2006, the Bosphorus Bridge toll stations do not accept cash, and payment must be made using electronic cards, either manually (KGS) or automatically via a transponder mounted on the front of the car (OGS). Drivers without either of these two methods must take the Fatih Sultan Mehmet Bridge.
On weekdays, drivers should be aware of potentially hour long traffic jams on the highways leading to both bridges, particularly heading west in the mornings and east in the evenings, since most people live on the Anatolian side but work on the European side.
There is a great shortage of parking in Istanbul, and existing lots are quite expensive. You will see many cars parked on the sides of the road, in front of garage doors even.
Drivers unfamiliar with the city should also be aware that street signs are rare. It is a common thing to pull over and ask for directions, something the natives and taxi drivers do quite often.
Get around
Public transport
Istanbul's public transit system can be difficult to figure out; maps are rare and you often have to transfer, and pay another fare, to get where you are going. However, if you put some effort into it, you can avoid taxis and not walk too much.
Each time you use a tram, metro, bus, or boat on the public transport system, you will need to use a token. The small metal tokens cost YTL 1.40 and can be bought at various ticket kiosks at bus, train, and metro stations. Ticket fares across buses, trams and metros are standard (i.e. not dependent on how far you go).
Buying an AKBİL (AKıllı BİLet - Turkish acronym for Smart Ticket) is a good idea if you are in Istanbul for more than a day or two, and intend to use public transport. AKBİL is a small electronic device serving as a ticket which may be used on buses, trams, suburban trains, metro, local ferries, etc. You buzz the AKBİL when you get on the bus or enter the tram/metro platform. The great part for travelers is that you can buy only one and buzz it as many times as there are passengers. You can buy or refill them at designated booths located at any major bus, tram, to metro station, as well as some other places. An AKBİL provides discounted rates compared to regular single tickets, as well as discounts in transfers (when used multiple times within a limited period). A deposit for the device itself is to be paid when you buy it, which is paid back if you choose to return it later.
You may also have AKBİL loaded with daily, weekly, two-weekly or monthly subscriptions for fixed prices.
By bus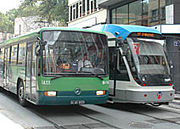 IETT, There are two types of public buses in Istanbul; those run by the private sector and those run by the city-owned IETT. You can differentiate these two types by their colors. Private run buses are blue-green with yellow non-electronic destination signs while IETT-run buses come in many flavors including old red-blue ones, newer green ones and red double-deckers. The Akbil Transit Pass is valid universally while tickets that can be obtained in kiosks near bus stops for 1.4 YTL are valid only on IETT buses and cash payment only on private buses, although if you get on an IETT bus the driver will normally accept cash (normally 1.5 YTL but this is dependent entirely upon what the driver wishes to charge) and hand you his Akbil for you to use.
As a relatively quick tourist, you might use the T4 bus the most. It connects Sultanahmet to Taksim Square (and so to Beyoglu and Istiklal Caddesi, the nightspots). The last bus from Taksim runs at about 11.30PM, though that's not fixed.
By metro
Istanbul's first underground system dates back to 19th century, when the funicular subway "Tünel" was constructed to operate from Karakoy to Istıklal Street in 1875. The distance travelled was 573 metres.
In 1990's, a modern tram line was constructed in the European side of the city, and now it's being extended to the inner parts of the city, as well as to the Anatolian side with a sea-tunnel named "Marmaray" crossing below the Bosphorus.
Istanbul's metro consists of two lines, the northern line is currently just a short stub connecting Taksim to 4.Levent. There is also a funicular system connecting Taksim to Kabatas where you can get on ferries and cross to the Anatolian side. The southern line is most useful for visitors, connecting Aksaray (with its connections to the tram line) to Atatürk Airport, via the Otogar.
By tram
A fast tram was put in service in 1992 on standard gauge track with modern cars, connecting Sirkeci with Topkapi. The line was extended on one end from Topkapi to Zeytinburnu in March 1994 and, on the other end from Sirkeci to Eminönü in April 1996. On January 30, 2005 it was extended from Sirkeci to Kabataş crossing Golden Horn after 44 years again. The line has 24 stations on a length of 14 km. 55 vehicles built by ABB run on the line. An entire trip takes 42 minutes. The daily transport capacity is 155,000 passengers.
(Hızlı Tramway stations are: Zeytinburnu, Mithatpaşa, Akşemsettin, Seyitnizam, Merkezefendi, Cevizlibağ, Topkapı, Pazartekke, Çapa, Fındıkzade, Haseki, Yusufpaşa, Aksaray, Laleli (Üniversite), Beyazıt (Kapalıçarşı), Çemberlitaş, Sultanahmet, Gülhane, Sirkeci, Eminönü (ferryboats), Karaköy, Tophane, Fındıklı, Kabataş)
Between Taksim and Kabatas, there is a modern underground funicular to connect this tram line to the Taksim metro. The tram is also connected to the southern metro line (for the Otogar and Ataturk Airport) at Aksaray station, though the metro and tram lines are a short walk from each other. Although you may use the same tokens or AKBİL on the metro and tram, you must pay another fare each time you change lines.
Information for disabled travellers
Buses
The process of replacing old buses with newer ones accessible for people using a wheelchair is ongoing. Many buses on central lines has a low floor and a built-in ramp (consult the driver to lean the bus down nearer to the ground, to open the ramp, and to assist into the bus, though any of these might unfortuately be impossible during peak hours in interval stops. Think of a sardine-packed bus unloading all of its passengers to lean down).
Unfortunately, no stops are announced neither on a display nor by voice in the buses.
Trams
Trams are accesible for people using a wheelchair from the station platforms if you can manage to get into the station in the first place. Some of the stations are located in the middle of very wide avenues and only access to them is via underground passages (tens of stairs) or overpasses (more stairs!). Otherwise, platforms in tram stations are low and equipped with gentle ramps right from the street (or sidewalk) level.
All stations are announced both on a display and by voice in the trams.
Metro
All stations and trains in the northern metro line are accessible for people using a wheelchair. Look around the station entrances for handicapped lifts/elevators. Only some of the stations in the southern metro line are equipped with such elevators (among the stations which have elevators are Aksaray-the main station of the city centre, Otogar-the main bus station, and Airport station), but whether there is an elevator or not, if you manage to get into the station (there is a good chance that you can do with a little assistance because the stations in the southern line aren't located as deep as the stations of the northern line are; only about one floor's height under the ground), all trains are accessible from the station platforms, though a little assistance more will be helpful for passing over the narrow gap between the train and the platform. You can ask the guys in grey/black uniforms (security guards, they can be seen in the entrances of the station platforms if not elsewhere) for assistance, it's their duty.
All stations are announced by voice in the metro trains. In northern line it is also announced on a display, but not in the southern line. Instead, you should look at the signs in the stations, which fortunately are big and common enough.
By boat
Unique Istanbul liners, sea-buses, or mid-sized private ferries travel between the European and Asian sides of the city. The crossing takes about 20 minutes and costs 1.40 YTL, and gives great views of the Bosphorous. Be aware that sometimes the ferry when arriving at a dock can bounce off the pier accidentally, even on calm days. This can cause people to fall over quite dramatically if they are standing up, so it is advisable to remain seated until the ferry has come to an absolute stop.
Istanbul liners travel on the following routes:
Karaköy - Haydarpaşa - Kadıköy
Kadıköy - Eminönü
Üsküdar - Eminönü
Üsküdar - Karaköy - Eminönü - Eyüp (The Golden Horn Route)
Kadıköy - Besiktaş
Kabatas - Uskudar - Harem
Istinye - Emirgan - Kanlıca - Anadolu Hisarı - Kandilli - Bebek - Arnavutköy - Çengelköy (The Whole Bosphorus Route)
Anadolu Kavağı - Rumeli Kavağı - Sariyer
Eminönü - Kavaklar (Special Bosphorus Tour-Recommended For Tourists)
Sirkeci - Adalar - Yalova - Cınarcık (The Princes' Islands Route)
Furthermore, the sea-buses follow the same (or more) routes, please visit the link above for extra information.
Four main private ferry routes for travelling between Asia and Europe sides are:
Besiktaş - Üsküdar
Kabataş - Üsküdar (close to tram and funicular system in Kabataş)
Eminönü - Üsküdar (close to tram in Eminönü)
Eminönü - Kadıköy (close to tram in Eminönü)
Very useful are the fast ferryboats (travelling at 55 kilometres) running from several points, such as the Yenikapi - Yalova one, that allows you (with a connecting bus in Yalova) to be in Bursa centre in less than three hours. Prices are marginally higher and the gain in time is considerable, though the view is not as nice.
All of the ferries, including private ones, can be paid by AKBIL system.
By taxi
Taxis are an easy and cheap way to get around. Start off rate is 2.05 YTL (€1.00) and then 0.1 YTL (€0.05) for each 1/10 km afterwards. A one-way travel from Taksim to Sultanahmet costs approximately 7-10 YTL. Tipping is generally unnecessary. Occasionally drivers will refuse to start the meter and try to negotiate a fixed prize. You should avoid these cabs and simply take another one, as you will almost certainly end paying too much.
Taxis that wait near a bus station usually are a tourist trap. They start the meter but charge you 20 YTL at least. Make sure that you will pay for the meter price before getting in. Don't buy their quick sell tricks. Always try to stop a taxi that is passing by on the road or find a legit taxi stop.
Beware riding a taxi other than "yellow-colored" since the other colored taxis are of different cities and have a different rating system.
Taxis have a fixed rate; the night rate is 50 % more expensive than during the daytime. The night rate starts at midnight and lasts until 6AM. If you are riding during the day, makes sure the fare begins at 2.05 YTL, the day rate, and not 2.90 YTL, the night one.
Be careful on what note you hand them for payment, more than one have tried to pretend that the 50 lira note handed was just a 5 lira note!
By shared taxi
Dolmuş (Turkish: "it's full") is a shared taxi, travelling on a fixed route, which costs more than a city autobus but less than a normal taxi. They can carry up to 8 passengers. They are easy to recognize, because they also have the yellow painting as taxis and carry a Dolmus sign on its top. They will only start driving when all eight places are filled, which is also where the name derives from.
The main and most important routes for Dolmuses are :
Taksim - Eminönü (Taksim stop, near the Ataturk Cultural Center, in Taksim square)
Taksim - Kadıköy
Taksim - Aksaray (Taksim stop, Tarlabasi Avenue, close to Taksim square)
Kadıköy - Bostanci (Bostanci stop, in front of the Bostanci ferry port)
Taksim - Tesvikiye (Taksim stop, in front of Patisserie Gezi, in Taksim square)
Beşiktaş - Nisantasi (Beşiktaş stop, in front of the Beşiktaş - Üsküdar ferry port)
Kadıköy - Üsküdar (Üsküdar stop, Near the Üsküdar - Beşiktaş and Üsküdar - Kabataş ferry port)
If you want the driver to make a stop, you can say İnecek var.(EE-neh-djek war!) (Someone's getting out.) or Müsait bir yerde.(mU-sa-EEt bir yer-deh.) (At a convenient spot.).
See
The European Side
There are many historical places in Istanbul.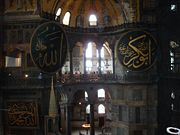 Hagia Sophia (Aya Sofya), Sultanahmet Square (by tram: Sultanahmet), +90 212 522 1750. Tu-Su 9AM-6PM. Dating from the sixth century, originally a basilica constructed for the Eastern Roman Emperor Justinian I. A masterwork of Roman engineering, the huge 30 m diameter dome covers what was for over 1000 years the largest enclosed space in the world. Unfortunately the church was looted by the fourth Crusaders in 1204, and became a mosque in the 15th century when The Ottomans conquered the city. It was converted into a museum in 1935. Don't miss the excellent mosaics, including those in the gallery, reached by a stone ramp to the left of the entrance. As of September 2008, entrance fee is 20 YTL (only Turkish currency is accepted,and credit cards) NOTE: the inside is undergoing a major refurbishment and there is a huge amount of scaffolding in a gigantic tower going up to the top of the dome. You can also hire a guide at the entrance of the museum.
Topkapı Palace (Topkapı Sarayı), Bab-i Hümayün Caddesi (by tram: Gülhane/Sultanahmet), +90 212 512 0480. M,W-Su 9AM-5PM. The imperial enclave of the Ottoman emperors for four centuries. Lavishly decorated, with four courts of increasing grandeur. In the second court in the entrance to the Harem (admission extra, only by joining a guided tour) and the State Treasury, housing a weaponry display. The third court has the Imperial Treasury. Both Islamic and Christian relics, rugs, china. The views from the Fourth Court over the Bosphorus are spectacular. You can also see Prophet Mohammed's belongings. 20 YTL (no concessions, cards accepted, Harem 15 YTL extra).
Sultanahmet Mosque (Sultanahmet Camii, aka Blue Mosque), At Meydam Sokak 17, Sultanahmet (by tram: Sultanahmet), 0212 5181319. May-Oct 9AM-9PM, Nov-Apr:9AM-7PM. With its six minarets and sweeping architecture the Sultanahmet or 'Blue' Mosque impresses from the outside. Unlike Haghia Sophia, this is still a working mosque, entry is through the courtyard on the SW side. No shorts or bare shoulders (shawls are provided) and you will need to remove your footwear. Free.
Basilica Cistern (Yerebatan Sarnici). Yerebatan Cad., Sultanahmet, 9AM-6:30PM. A giant underground cistern built by Justinian in 532 to provide water to the city in cases of siege. A wooden walkway winds between the pillars, and lights and piped music add to the eerie atmosphere. Bring some type of fish food as you'll see enormous fish swimming below your feet. The statues of Medussa are impressive. 3YTL for Turkish citizens, 10 YTL (no concessions).
Hippodrome, adjacent to the Basilica Cistern, Blue Mosque and Hagia Sophia. This was the center of Roman and Byzantine Constantinople, and is a great place to begin one's tour and to people watch. The building no longer stands, but the obelisks and sculptures that have been collected here since Theodosius' time in the fourth century remain. One more thing, the four bronze horses in the facade of St. Marco in Venice used to be on top of the Emperor's box in the Hippodrome and they were looted by the crusaders in 1204. While you are on your way to hippodrome, don't forget to check out German Fountain (Alman Çeşmesi), a neo-Byzantine style fountain building at the square leading to Hippodrome. It was a gift sent by German Kaiser Wilhelm II to Ottoman Sultan.
Süleymaniye Mosque (Süleymaniye Camii; about 15-20 min walk away from Beyazıt tram stop/Grand Bazaar, also same distance away from Eminönü, but you should walk uphill from there). On the top of a hill overlooking Golden Horn is a work of Sinan, Ottoman architect of 16th century. The mosque is a fine example of Ottoman architecture of the era, and inspired the architects of Blue Mosque (Sultanahmet) which was built later. Comparing these two mosques, Süleymaniye is noted for its gloomier and more atmospheric feeling. Next to the courtyard of the mosque are tombs of Sinan himself, Sultan Suleiman the Magnicifent, and his Ukrainian spouse, Roxalane (known as Hürrem Sultan in Turkish). Free admission (both the mosque building itself and tombs in the courtyard).
Galata Whirling Dervish Hall (Galata Mevlevihanesi), Galipdede Caddesi (near Tünel's Galata station). A dancing hall of the mystical Mevlevi order, shut down in 1925 along with all other 'reactionary' movements in Turkey. Today the building houses the Museum of Divan Literature, but the best time to come is Sundays between 3 to 5PM when sema dervish ceremonies are staged (buy tickets in advance, as space is limited). Also check out the small graveyard next door, where the carved fez perched upon the gravestone indicates the occupant's rank in the dervish hierarchy.
Ortaköy— A shore line of the Bosphorus beside the Ortaköy mosque. This artsy neighborhood is filled with nice cafes and a perfect view crowded and fun.
The Museum of Archeology

, Close to Sultanahmet,

A must see! One of the best, including a great collection of Sumerian tablets, pieces of the wall of Babylon and Roman marble statues. Tickets stop being sold at 4PM.

5 YTL

.
Museum of Turkish and Islamic Art

, (

Sultanahmet

).

Carpets, rugs, calligraphy, pottery. With the same ticket, you can visit also the Ethnographic Museum downstairs where you can learn about the lifestyle of the Turks and their ancestors.

5 YTL

.
İstanbul Modern

,

At Karaköy

, .

10AM-6PM, Thursday until 8PM, Closed Monday

.

A nice, organized museum with contemporary installations. Including a cafe with a top notch menu and view.

5 YTL (free on Thursday)

.
Dolmabahçe Palace— See the Ottoman Palace centered close to Taksim at the Dolmabahçe shore. Build on 110,000 meter square ground with 285 rooms and 43 halls where the Ottoman empire was administered in the last 150 years. Visits only in guided tours (45 min) in major spoken languages. Extra fee for Harem, the part of the palace the residents lived. Ask for student reduction.
Galata Tower— Ride an elevator to the top, then walk the parapet for a 360 degree view of Istanbul, including the entire Sultanahmet peninsula: crowned by Topkapı Palace, the Blue Mosque and Hagia Sophia. A beautiful spot worthy of a lot of pictures.
Miniaturk. M-F 9AM-7PM and S-Su 9M-9PM. It was built in 2001 and is the first miniature park in Istanbul (the world's largest miniature park in respect to its model area). The park hosts icons of many cultures and civilizations. Models vary from the Hagia Sophia to Galata Tower, from Safranbolu Houses to the Sumela Monastry in Trabzon, from Qubbat As-Sakhrah to the ruins of Mount Nemrut. In addition, some works that have not survived into the present, such as the Temple of Artemis, the Halicarnassus Mausoleum and Ajyad Castle, were recreated. All Anatolia in one place.
Chora Church (Kariye Müzesi), at Edirnekapı, near the outer city walls (bus: #87 from Taksim). A 1000 year old Byzantine church, with precious mosaic frescoes and a captivating mood inside. The early church frescoes had been covered with plaster for nearly 500 years, as the building had been converted into a mosque, but were uncovered in the mid-twentieth century and have been partially restored. Open every day except Wednesday.
The Asian (Anatolian) Side
Beylerbeyi Palace. Lying under the legs of the Bosphorus Bridge, the palace was built between 1861-1865 by Sultan Abdulaziz. Guided tours in major spoken languages available.
Çamlica Hill— One of the highest hills of Istanbul (268 metres high) and almost all major broadcasting antennas are located on this hill, since the hill dominates a great part of the city. On the top of the hill, a public park with cafes remind the visitors of an Ottoman atmosphere. Thıs public park is sponsored by the government so expect lower prices on food and drink than usual. The cafe located in a building at the top of the hill is moderately expensive, don't worry about it though because you'll get excellent food and service.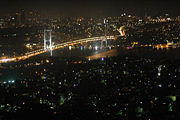 The Princes' Islands— Located just to the southeast of Istanbul, and consists of 8 islands, Büyükada being the largest of them all. All motor vehicles used to be forbidden on the islands. Great place to get away from crowds and noise of the city. Enjoy swimming (water is not that clean though), old wooden villas that have mostly disappeared from other parts of Istanbul, and have a picnic in a scenic spot. Rent a bike or take a horse carriage route around Büyükada or Heybeliada. Büyükada is also the highest island among the others; its peak reaches to 202 metres (Yucetepe) where the ruins of a monastery remains. The rest of the islands are; Heybeliada, Burgazada, Kinaliada, Yassiada, Sivriada, Tavsan Adası and Yassiada. Büyükada and Heybeliada both have a limited range of hotels, some of which serve in a boutique style, preferred by many tourists but not spectacularly clean. Islands and ferries are crowded especially on weekends during summer months.
A tower on a small islet off the Üsküdar coast where you can drink tea during day or dine (mid-expensive) inside the tower itself. There is also a tour that tells the legend of the maiden where the tower's name comes from.
There is also a viewing area on the coast directly next to Kız Külesi where you can buy tea and sunflower seeds and sit down to look at the beauty of the Boğaz while listening to traditional Turkish music. It is recommended to visit right at sunset, when the sun is reflecting off the water and Kız Külesi's lights are turning on. Also at the viewing area, there are 2 person gondola rides.
Do
Hamams
A visit to a hamam (Turkish bath) is an essential part of any trip to Istanbul and is something you'll be sure to repeat before leaving. Take care in selecting a hamam, as they can vary greatly in cleanliness.
Suleymaniye Bath, +90 212 520 34 10. Sultan Suleyman had this Hamam built by the famous Architect Sinan in 1550. Architect Sinan build this hamam for himself. He used this hamam for washing. Suleymaniye hamam is the only mixed hamam in Istanbul. There are no different sections for each sex, thus the families may comfortably enjoy this hamam together. Hamam also has two way free shuttle services for the hotel guests if the booking comes through their reception. Entry €31.50.
Cağaloğlu Bath, +90 212 522 24 24. The Cağaloğlu hamam was constructed in 1741 and is the last hamam to be built after a long period during the Ottoman Empire. It was constructed in İstanbul Eminönü. It has separated sections. Popular and normally visited by tourists. Entry €20.
Cemberlitas Bath, +90 212 511 25 35. The Cemberlitas Bath is located on Cemberlitas Square in the midst of some of Istanbul's greatest monuments. It was also built by architect Sinan in 1584. It has 2 sections, female and male. Entry €15. (28 YTL for self-service, 40 for Turkish massage, 68 for Turkish massage and oil massage).
Hooka /Narghile
Once upon a time, the narghile, or Turkish water pipe, was the centre of Istanbul's social and political life. Today the locals still consider it one of life's great pleasures and is something interesting to try. Most of the places where you can smoke a hooka are in Yaniceriler Caddesi, near the Grand Bazar. Corlulu Ali Pasa and Koca Sinan Pasa Turbesi are both in secluded internal courts, just around the corner from some tomb yards, while Rumeli Kahvesi is actually inside the cemetery of an old medersa, though it's not as spooky as you might think. In the south of Sultanahmet, near the sea, is Yeni Marmara (Cayiroglu Sokak), where you can also sit in the terrace and enjoy the view. In Beyoglu, at the Ortakahve (Buyukparmakkapi), there's even the choice of a wide range of flavours.
Walking tours
Museums and such: Haghia Sophia, then on to the Topkapı museum (these two should take care of three to five hours), preferably along the road in the back of the Haghia Sophia, where there are some nicely restored houses. Then on to the Blue Mosque and the square with the obelisks on it (At Meydani). Along its side is the very good Museum of Islam Art. Descend slightly and find the small Haghia Sophia with its nice garden (it was under restoration, but you probably can get in). Then uphill to the Sokollu Mehmet mosque complex, top notch tiles inside.
Take a tram or walk to Eminönü (where the boats leave for trips to Asia or up the Bosphorus). Visit the New Mosque in the back of it, then the Egyptian Bazaar next to it, and going further in that direction, locate the Rüstem Pasha mosque with its excellent tiles. It's on a raised platform near an old clothes market, you may have to ask directions. Then take a cab or find a bus to Eyüp mosque complex, a mile or three up the Golden Horn. Visit this Eyüp complex at your leisure (the mosque is not particular, the court is, and the milling of believers, with many boys-to-be-circumcised amongst it; a Friday might be a good day to do this). Then, if you have the stamina, it might be nice to walk back too; maybe all the way (five miles or so), but taking a route along part of the city wall to first the famous Kariye Church with its mosaics, then on to Selimiye Mosque with its great view on the Golden Horn (and a fine mosque by itself), then the Fatih Mosque (passing through some very religious and lively neighbourhoods), then on to the well-restored Sehzade mosque, and next to Süleymaniye (don't forget to enjoy the view from the Golden Horn side). If you have some energy left, you might go on to the University complex, and by then you are very close to the Beyazit mosque. A book market (it's small) is behind this good, unexceptional (nice courtyard though) mosque.
Once again go to Eminönü, but this time take the boat (those large ferries) to Üsküdar. You will arrive before a fine mosque in front, another one four hundred meters off to the right, slightly inland behind a traffic roundabout, and a third, very small, at the sea front. See the market stretching inland, walk about and don't forget to walk along the shore, maybe eating a fish meal in one of the bobbing boats along it. This is a good visit for late afternoon, early evening, fleeing the city. You will be joined by thousands of people going home from "town" but the way back will be on a near-empty ferry. The frequency of ferries will go down in the evening, so make sure there is a connection back.
Go to the railroad station and find a Sirkeci-Halkali suburban train, and get out at (from memory, Yedikule station). You will be quite close to Yedikule, a nice fortress, and will have fine views of the city walls. The trains leave every 15 minutes or so, the ride is peculiar (the material is bad, but if you are in luck every second stop another salesman will enter and try selling his wares, it's fun). The ride is takes anywhere from twenty minutes to half an hour. This is not a "must", but it can be great fun.
You will have missed the covered bazaar in all this. That is because you will get there anyhow. If you go to Beyazit and the book market you are almost at two of its many entrances. Try and find the Nuruosmaniye Mosque and its complex at the other side, it's worth it. And after having explored the covered part, take a relaxing walk downhill, into the general direction of Eminönü, where it is "uncovered bazaar" all the way. Cross the Galata bridge to see some things on the Northern side (for instance take the "tünel" teleferik ride up much of the hill (entrance close to the opposite side of Galata bridge, ask around)), then continue to Taksim. Shops are of the international variety.
Learn
Many foreigners visiting or living in Istanbul decide to study Turkish formally in a language school. Some of the biggest and most respected Turkish language schools in Istanbul are:
Dilmer in Gümüşsuyu
Tömer, Ankara University affiliated
Concept Languages in Etiler
Boğaziçi University Runs a summer long intensive Turkish language course for all levels.
Both Boğaziçi University and Bilgi University have well established Study Abroad programs in English for foreigners.
Ottoman Turkish
If you already speak Turkish, Ottoman Turkish Ottoman Turkish may also be interesting to learn. Ottoman Turkish was the form of Turkish spoken during the time of the Ottoman Empire, and is significantly different to the form of Turkish spoken today. Approximately 80% of Ottoman Turkish words were loanwords from other languages, mostly Arabic, Persian and French. After the fall of the Ottoman Empire and the establishment of the Republic of Turkey, language reforms were implemented, including the establishment of the Türk Dil Kurumu (Turkish Language Association), which is the official regulatory body of the Turkish language. This association, with a philosophy of linguistic purism, decided to cleanse the Turkish language of loanwords and replace them with more Turkic alternatives. As such, only about 14% of modern Turkish words are of foreign origin. See the major difference now?
Ottoman Turkish is the key to learning about Turkey's Ottoman past. With Ottoman Turkish, not only can you read historical archives, but you can also read Ottoman literature and letters dated back to the Ottoman period. In Istanbul, you can learn Ottoman Turkish from the following places:
İsmek +90 212 531 01 41 İskenderpaşa Mahallesi, Ahmediye Caddesi, Hacı Salih Efendi Sokak, 6 Fatih.
Tarih Vakfı +90 212 522 02 02 Zindankapı Değirmen Sokak, 15 Eminönü.
Work
There is always a high demand for qualified ESOL/EFL teachers in Istanbul. Many teachers work with private instructional companies. Others contract out on a freelance basis.
Istanbul is Turkey's financial capital. All big investment banks, commercial banks, large foreign retail and consumer companies have offices in Istanbul. The business district has been coming up with high rises and business centers in the last decade.
Buy
The currency used in Istanbul is the New Turkish Lira (YTL) though the euro and US dollar are also accepted at places frequented by tourists. Fortunately, currency exchanges and banks are plentiful in Istanbul and offer extremely competitive exchange rates with no commission. If you are planning to visit Istanbul, bring hard foreign currency and exchange them after you arrive, preferably at a bank or a currency exchange. Exchange only what you need as you will find difficulty exchanging your leftover YTL back to foreign currency after you leave the country. Alternatively, withdraw money from ATMs whenever you need cash.
Shops may be closed on Sundays. Most major shopping malls have security checkpoints you usually see in airports and museums prior to entry.
Grand Bazaar (Kapalı Çarşı). Istanbul's grand old bazaar with an estimated 4400 shops lined along covered walkways. It is said to be the world's oldest shopping mall, covers several blocks and features a labyrinth of side streets to keep you lost for the better part of a day. The shops are organized around their wares, e.g. the silver jewelers are clustered together, the carpet shops are clustered elsewhere and the shoe shops are bunched together somewhere else. Parts of it now are rather touristy and you're likely to pay a little more for your purchase than elsewhere but with the vast selection you'll find what you're looking for and it's one of Istanbul's character pieces.

Polisajci Brothers Antique Show, 37-39 Yaglikcilar Sokak, Ic Cebeci Han, +90 212 5261831. You will find Ottoman and other antique metal ware - copper bowls, jugs, pots and the like - once used in hammams and kitchens.
Derviş, 33-35 Keseciler Sokak, +90 212 514 4525 . Turko-Californian spa shop with raw silk and cotton clothing made to last a long time.
Chalabi, 6 Sandal Bedesten Sokak, +90 212 5228171. Grand Bazaars' oldest family antiques dealer offers Ottoman silver, furniture and jewelry from old Ottoman families, and other oriental treasures.
Deli Kızın Yeri, 82 Halıcılar Çarşısı, +90 212 526 1251 . Deli Kızın Yeri (The Crazy Lady's Place) was founded by The Crazy Lady herself, an American who has retired in Turkey, who specializes in creating flat, useful, packable items using traditional Turkish motifs, handicrafts and fabrics. Items produced by local artists suiting the flavor of the shop comprise the rest of their inventory. The selection of items changes constantly, but generally includes items such as placemats, tablecloths, purses, doorstops, plastic bag holders, napkin rings, tea cozies, Turkish-flavored teddy bears and dolls, luggage tags, aprons, pillows, and limited edition clothing.
Deli Kızın Yeri Junior, 42 Halıcılar Çarşısı, +90 224 757 4229. The Grand Bazaar's first and only children's store, filled with Turkish inspired toys and games for kids of all ages. Your kids will love it!
Egyptian Bazaar (Mısır Çarşısı, also known as Spice Bazaar) in Eminönü is also a covered bazaar, which is a lot smaller than Grand Bazaar, and as its name implies, houses herbalist and spice shops.
Turkish Delight, or Lokum (as the locals call it). A good buy since you're in Turkey. It is advisable to buy it fresh rather than in pre-packaged boxes and to get a variety of flavours rather than the stereotypical rose-water or lemon flavours bought abroad. Pistachio in particular is very good. The best place to buy lokum in Istanbul is from a store. Istiklal Caddesi in particular features a number of stores that sell Turkish sweets by the kilogram including lokum and helvah. There are quite a few shops selling delicious Turkish Delight in the Grand Bazaar, although I wouldn't recommend buying from them unless you have advanced haggling skills, unless you don't mind being ripped off.
Turkish Tea (çay, CHAI). The national drink of Turkey, brewed from leaves grown on the steep, verdant mountain slopes of Turkey's eastern Black Sea coast. Traditionally, Turkish tea is brewed samovar-style, with a small pot of very strong tea sitting on a larger vessel of boiling water. Pour a small amount of strong tea into a little tulip-shaped glass and cut it to the desired strength with hot water. Turks usually add cube sugar (never milk, although you can often get milk if you ask.) Having fresh, hot tea always available everywhere is one of life's splendid little luxuries in Turkey. Elma Çay: apple tea, like hot apple juice (EHL-mah chah-yee) is the flavor of preference.
Rugs & Kilims

Mevlana Rug Store, Torun sok. 1, Sultanahmet, +90 212 5171260 (fax:+90 212 5177476) . Mevlana Rug store is the only store which is recommended by The New York Times.
Bazaar 55 Rug House, Akbiyik Cad. 55, Sultanahmet, +90 212 6382289 . The carpet shop known to be most trust-worthy.
Mehmet Cetinkaya Gallery, Kucuk Ayasofya Caddesi, 7 Tavukhane Sokak, +90 212 5176808 . Glorious museum-quality textiles, a feast for the eyes.
Chalcedony. Turkey's only indigenous precious stone is a great buy within Istanbul's many jewelry shops.

Chalcedony, 2 Ayasofya Caferiye Sokak, +90 212 5276376 . One stop shop for raw rocks, smooth stones and finished jewelry of the pale-blue, semiprecious chalcedony.
Off the Beaten Path. Places that offer the best at what they do but are not on any of the traditional tourist paths.

ArkeoPera, Yenicarsi Caddesi, 16/A Petek Han, Galatasaray, +90 212 2930378 . Best antiquarian bookshop in Turkey, owner knows every Turkish excavation site first hand.
Gonul Paksoy, 6/A Atiye Sokak, Tesvikiye, +90 212 2360209. Peerless one-of-a-kind dresses made for royalty from refined, antique Ottoman-era cloth.
Isnik Foundation, 7 Oksuz Cocuk Sokak, Kurucesme, +90 212 2873243 . Offers neo-Isnik pottery after recreating original formulas from original Isnik kilns, which functioned between 1450 and 1650.
Sedef Mum, 50 Irmak Caddesi, Dolapdere, +90 212 2535793. Artisans of the time honored art of candle making, intricately sculpted and aromatic wares make very portable gifts.
Eat
Snacks
One thing not to be missed is the local ice cream sold on the street stands, called Dondurma. While flavors are relatively standard for the region, the ice cream usually incorporates orchid root extract, which gives it an incredibly chewy and stringy texture, also lending itself to be used for marketing and attracting attention while the sellers do tricks to try to sell the ice cream. Try it!
Also, be sure to try Ayran, a local drink based on yoghurt, although sour and much thinner.
Budget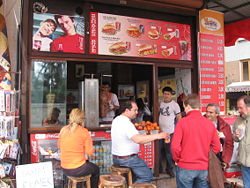 Vivaldi Restaurant

,

Mustafa Kemalpasa Cad. No 52/A, Yenikapi

(

Take a tram to Laleli - buy some leather shoes/bags! - and then stroll down towards the water on Ataturk Blv/Mustafa Kemal Cad. Look for the Efes Beer umbrellas

), ☎

(0212) 458 68 27

.

Definitely try the bitter wrap or mixed pide. riendly staff who will insist on giving you free Turkish tea in this quiet little cafe situated in a non-tourist-trap area.

meals under YTL 10

.
Fermentasyon

,

Küçükparmakkapı Sok. No:6

(

near Taksim Square

), ☎

0252 244 26 37

.

One of the nicer cafes in this street and moderately priced. Sitting at one of the tables at the street is a good option, getting one of the tables on the 1st floor at the window and overlooking the street is even better. Staff is friendly and hospitable. Enjoy a good breakfast here with the typical Turkish Menemen (omelette with cheese and tomatoes).
Hayat Cafe

,

Corner of Akbıyık Cad. and Mehmet Ağa Cad., Sultanahmet, Istanbul

.

The proprietor of this hole-in-the-wall kebap shop might declare that he's your grandfather or crazy uncle, and that you are his nephews and daughters, before playing a traditional Turkish stringed instrument for you. The food (and the beer) is cheap and good, and it's open late.

about YTL 10

.
Meshur Köfteci (Selim Usta), near the Sultanahmet tram stop (150 meters downhill). Three floor restaurant. Meshur means famous, and they rightly claim that title. Their specialty is meatballs (in a slightly different form, called köfte). Take it with a piyaz (beans salad) and ayran. Service is very swift and attentive, prices ordinary.
Karadeniz Aile Pide ve Kebap Salonu, about five meters down a side street just a bit west from the Sultanahmet tram stop. Their specialty is pide, and at this they excel. Prices are ordinary for a quality pide place - approximately €4 for a basic one in March 2008.
Simit Sarayi. A kind of quick-restaurant chain. You can buy tasty filled pastry here.
Doner. Always a good option for having fast and cheap food. The entrance to Istiklal Street contains dozens of small doner restaurants and they serve almost 24 hours. In Besiktas neighborhood, Karadeniz is a non-touristic, small place but local favorite for not using minced meat but full chunks of beef (the place is near fish market in Besiktas). It costs slightly more (8 liras per portion) but probably one of the best in the entire country. Also, in Sultanahmet area Sedef is a small buffet-type restaurant which has quality Turkish fast-food.
Kanaat Lokantasi. Kanaat is located in Uskudar (one of the biggest neighborhoods in Anatolian coast), in the street behind the sea dock. This place is famous for its traditional Ottoman cuisine as well as a variety of fascinating desserts. The prices are reasonable but they accept nothing but cash.
Balik-Ekmek. Balik-Ekmek (literally "fish and bread") is a fish sandwich served in small boats and little buffets in Eminonu. A regular sandwich consists of one small-sized fried fish, slices of tomatoes and onion. However, the taste is beyond expectations for such a basic menu. The price is around 2-3 YTL. Again, it's a local favorite.
Patso. Patso is a type of sandwich consists of hot dog and french fries. It's usually served in small buffets in Uskudar coast and a sandwich costs 1.50 YTL. The cheap price can raise eyebrows but these buffets are 24/7 open and they serve around 1000 sandwiches per day, even with the slightest margin of profit, they make a fortune, so they don't lower the quality too much (except hamburgers, don't touch those in Uskudar, but definitely try the spicy hamburgers in Taksim).
Mid-range
Sultana's Dinner and 1001 Nights Show , in Elmadag, Taksim, has traditional Turkish cuisine (meze, kebabs, desserts) with a show every evening of belly dancing, Turkish folklore and live music.
Nevizade, located behind Istiklal boulevard, you can find it by entering Çiçek Pasajı. It's one of the most famous streets in Istiklal boulevard. It's narrow, and is mostly known for its meyhane style restaurants, where lively conversation is the main dish on every table, next to fish and Rakı that is.
Rumeli Cafe a.k.a Mozaik Cafe, Ticarethane Sokak No:8 (near Divanyolu Caddesi, about one block from the Basilica Cistern), 212 512 00 08. On a relatively quiet street but close to all the attractions of Sultanamet. Serves mostly traditional Ottoman and Turkish dishes, with lots of lamb on the menu. Staff are friendly and there are tables both indoors and on the sidewalk. 35-55 YTL per person (main, appetizer + one drink).
Green Corner. Nice, lovely little open-air café just down the road from the Basilica Cistern. Eat a gözleme whilst lying down and smoking a Turkish pipe.
Set Kebap at Nispetiye Cad. No:13 in Levent. Has a wonderful meze table and delicious Adana Kebab. The staff speaks very little English but are most anxious to be helpful.
Kosebasi Kebap . This Zagat-rated kebab joint serves traditional Turkish kebabs in modern/ upscale atmosphere. Levent is the main branch but they have 7 more locations (including 3 express versions) in Istanbul.
Haci Abdullah, Ağa Camii, Atıf Yılmaz Cad, (Eski Sakizagaci Cad), No: 9/A 80070, +90212 293 85 61 / 293 08 51 (Fax: +90 212 244 32 97). One of the best Ottoman restaurants in the country. You can find very traditional foods there. No alcohol.
Sosa. Fairly priced salads and wraps among others.
Leb-i Derya. A nice cafe-restaurant with a splendid view of the Bosphorus and the Topkapi Palace in Tunel, Beyoglu.
Zencefil. A vegetarian cafe serving healthy and home-style dishes in Beyoglu.
Splurge
360. This gem is in the Beyoglu district on a 360 degrees rooftop, has awesome views of the city. Has a DJ and more party atmosphere late at night and quiet dinners before.
Balikci Yuksel, 90 (212) 663 97 42. Great seafood for around $50 per person. They can give great advice on what is the best fish for the season and other dishes in general.
The Four Seasons Hotel, Tevkifhane Sokak No. 1, Sultanahmet-Eminönü, 90 (212) 638 82 00 . The Four Seasons does a spectacular, but pricey, Sunday brunch featuring a range of Turkish and international dishes (January 2005 price - 70 YTL, 11.30AM-3PM).
Park Fora . Great seafood, located in Kuruçeşme park right on the edge of the sea, it has a very nice view of the Bosphorus and Bosphorus Bridge. The waiters know English. Prices range from 50 - 150 YTL per person.
Divan Cevdet Paşa Caddesi No: 121, Bebek, +90 212 257 72 70 . At first sight it may seem like a mere patisserie, but walk downstairs and you'll find a lovely restaurant with the waters of the Bosphorus right next to you. The food is simply first-class and the service is very good, too.
Beyti Restaurant . Simply, one of the best restaurants in Istanbul, favoured by diners thanks to its delicious meat in the 45's at Küçükçekmece, in a pleasant environment, is like a monument of tradition remembered by people at every age. It has an honourable and respectable level on Turkish and international press. (Closed on Mondays). Prices range from 50 - 150 YTL per person.
Asitane. Asitane specializes in traditional Ottoman cuisine, based on meticulously researched recipes used in the royal palaces of the Ottoman empire. The main theme of these recipes are unique blends of meats and fruits. In spite of the traditional nature of the menu, the restaurant decor would not be out of place in London or New York. Pay special attention to the lamb dishes.
Drink
Beyoğlu is notoriously known for its night life; it's full of cafés and bars with live music. People from all classes and ethnicities can be found here.
Nişantaşı is the place for young entrepreneurs and artists, the prices are higher than Taksim.
Reassürans Pasajı houses many bars and cafés and is a good place for bar hopping on a Saturday night.
Nightlife
Two of the hottest clubs of Istanbul are in Ortakoy:
Crystal, Muallim Naci Caddesi 109, +90 212 2611988. Midnight-5AM. One of Istanbul's biggest underground clubs: house and techno can be heard on Fridays and Saturdays, garage and jazzy house on Wednesdays.
Reina, Muallim Naci Caddesi 10 . Actually a vast playground filled with bars, restaurants and dance floors. Voted one of the best outdoors clubs in Europe.
Others night clubs are all over the city:
Cheers, Akbiyik Caddesi 20, in Sultanahmet, +90 5324096359. Daily, 10AM-2AM. Offers the cheapest beers in town to a crowd of travellers.
For something more typical, the Cagaloglu Hamami Café, Prof. K.I. Gurkan Caddesi, Gagaloglu. A café located in a former hammam, dating 1741, where you can listen to live traditional Turkish music.
Sal, Buyukparmakkapi Sokak 18, +90 212 243 4196. Very popular with tourists seeking a true Turkish experience. Here low coffee tables bump your knees while you sip raki and watch some rowdy musicians.
Taps, . A bar, restaurant and brewery in one. The crowd is the general Nişantaşı crowd, it also attracts a lot of expatriates.
The liveliest part of the city is definitely Beyoglu and again the area of Istiklal Caddesi. Many clubs offer live music:
Indigo, Akarsu Sokak 309, Galatasaray, +90 212 2451307 . Live music throughout the week.
Balans & Balans Tonique , Istiklal cad. Balo sok. 22 Beyoğlu. . Live music in Balans, Experimental live music and electronic music in Blans Tonique.
Babylon, Seyhbender Sokak 3, +90 212 2927368 . Jazz and world music.
Mojo, Buyukparmakkapi Sokak 25, +90 212 2432927. 9PM-4AM. Rock music.
Caravan Rock Bar, Duduodalari 19, Balik Pazari. Rock music.
Dulcinea, Meselik Sokak 20. Mon-Sa 3PM till late. Popular bar, café, restaurant and art gallery during the week, but on Friday and Saturday it's club night with trance and techno music.
Jazz Café, Hasnun Galip Sokak 20. For some fine jazz, on the top level of the two-floored club there's a performance space where you can enjoy live funk/acid jazz/ blues Tuesday through Thursday.
Q Jazz Club, Ciragan Caddesi 84, Besiktas, +90 2122362121. 10AM-4AM. Jazz lovers cannot miss this a 17th century brick cellar style bar that caters to the whims of jazz fans.
Biz Jazz Bar, Topcu Caddesi 18, Talimhane Taksim. 14PM-4AM. Cozy bar with live music every night.
Riddim, near Taksim square, +90 0212 251 27 23. A complex with three floor. Rıddim live is the performance hall of complex and you can listen rock pop and alternative kinds of music. Riddim Special is the conceptual parties floor. İstanbul's best R&B-HipHop club is Rıddım R&B-HipHop (the 3rd floor).
Atlas Axis . Great for listening to jazz, ethnic jazz, funk, trip hop or world music while enjoying your food or drink; you should visit that terrace social club on Beyoglu. Offers an amazing view of Istanbul through Galata Tower, Sultan Ahmet and Marmara Sea and lets you enjoy the quality of the food/drink together with live performances and Bosphorus scenery with low prices.
Adult entertainment
The city's most reputable strip club, or gentleman's club, is Regina Revue , in Elmadag, Taksim. It's not a sleazy place and has been running for nearly 30 years. Rather than a standard strip club with just a pole on the stage, Regina has many different decors and performances to music, with the girls acting out different scenarios on stage. Quite a surprise to find such a liberal place in Istanbul.
Cafes
Sark Kahvesi', Yaglikcilar Caddesi 134 (in the Grand Bazaar) . The most famous cafe in the market and a time warp into days gone by, full of traders playing backgammon. Turkish coffee NTL 1.5.
Melekler Kahvesi Ayhan Işık Sk No:36 Taksim, 212 251 31 01. Melekler Kahvesi which is a backstreet cafe is located in Taksim. It is a very popular place among young people. You can play games such as Scrabble and drink Turkish coffee (6 YTL). After drinking Turkish coffee, fortunetellers will look at the coffee grounds and tell your future for free.
Pierre Loti is an open air café on a hill overlooking Golden Horn in Eyüp district. It's rumored that a famous French writer used to love to visit this café during his residence in Istanbul. There is a cable (enclosed chairlift) line, which offers some nice views, between the shore of Golden Horn and the hill on which café is situated. It's also possible to walk uphill or to take a taxi.
Sleep
Harbiye is the nicest place to stay because it is in the main center of the new city on the European side, and contains a variety of international standard apartments, hotels, and moderate hotels for budget travellers. Nişantaşı and Taxim are 5 minutes from Harbiye so you can stay in Harbiye and benefit from all activities in Nişantaşı and Taxim.
Taksim is the main center of the new city on the European side. Mainly the locals and tourists go to Taksim for shopping and entertainment, as well as moderate hotels for budget travellers.
Sultanahmet the main center for the old city on the European side. It has a high number of stray cats, so in some parts of Sultanahmet in March-April you may be rocked to sleep by a lively feline chorus. Your sleep may also get interrupted by the morning call to prayer emanating loudly from the Blue Mosque.
Budget
Neverland

,

Bogazkesen cad. No:96, Beyoğlu

, ☎

+90 212 243 31 77

(

[email protected]

),.

Basic hotel that has internet, kitchen, common rooms, breakfast and tea; Pets are welcome; Organised by a very friendly collective.

Dorm beds(8/4) €9/11€, double (ensuite) €14 (€16)

.
Tulip Guesthouse

,

Akbiyik cad. Terbiyik Sokak No:15/2, Sultanahmet

, ☎

+90 212 517 65 09

(

[email protected]

), .

Very friendly and helpful staff, two guys both university educated, intelligent, well acknowledged about Turkish history and Middle East politics, always eager to let you know about Istanbul's cultural events and highlights. Kitchen has a great view to Marmara with free coffee and Turkish tea.

Dorm beds €10, en-suite rooms from €25

.
i-House

,

Istiklal Caddesi Zambak Sokak No:5, Beyoğlu

, ☎

+90 212 244 37 73

(

[email protected]

), .

Recently renovated, very clean, and located only 3min from Taksim Square. Staff speak good English and is friendly and helpful. There is a common room and a roof terrace. It's owned and managed by the same guys as the Hostel World House.

Dorm beds €8.50, en-suite double rooms €39

.
Hostel Orient, Yeni Akbiyik Cad 13, Sultanahmet, +90 212 517 9493 (fax: +90 212 518 3894, [email protected]), . Okay hostel in a good location in Sultanahmet. Staff are friendly and willing to help. Cafe/bar upstairs, rooftop lounge area overlooking the Golden Horn, Hagia Sophia, Blue Mosque, Topkapi Palace, and the oldest mosque in Istanbul (it's small and has one minaret, just go down the street towards Topkapi). Pretty cheap rooms, but the travel agency downstairs is overpriced, as is the beer in the bar. Belly dancers two or three nights per week in the basement bar, but expect competition for her affections from older local businessmen. 18/20 YTL for 8 bed/4 bed dorm rooms, private rooms 40-70 YTL.
Istanbul Hostel

,

35 Kutklu Gun Sokak, Sultanahmet

, ☎

+90 212 516 93 80

, .

Six and eight bed dorms, street-level tables, rooftop restaurant and lounge area with amazing views and mediocre food, basement bar/cafeteria/patio, where free Turkish breakfast is served every day. Free wireless and free internet at two aging computers in the lobby. Staff are very helpful and friendly. Staff can arrange transport to and from the airport, and the hostel has a travel agency which can set you up with other hostels and trips in the country. Atmosphere is good. Downstairs rooms may be noisy; the upstairs rooms share a single (working) shower in an unventilated restroom.

dorms 20 YTL

.
Istanbul Hostel Sinbad, Kucuk Ayasofya Mh., Demirci Resit Sokak, Sultanahmet . Offers budget accommodations for backpackers. They offer discounts for students and hostels' card holders, together with some other amenities as free breakfast. Sinbad has a total 22 rooms - 92 beds. Dorm rooms have six beds, only female dorm, single, double, triple, quad rooms are available.
Bahaus Guesthouse

,

Bayramfirin Sokak No:11, Sultanahmet

, ☎

+90 212 638 65 34

(

fax

:

+90 212 517 66 97

).

Friendly staff with lots of useful objective information to share. Dorm room around €12 including breakfast. Rooftop bar beer 5 YTL (can't bring anything except water to hostel). Free internet.
Mavi Guesthouse, Kutlugün Sokak No:3, Sultanahmet, +90 212 517 72 87 (fax: +90 212 516 58 78, [email protected]) . Breakfast is included in the price and this guesthouse is close to the Four Seasons Hotel and many other backpackers. Staff can arrange transport to and from airport (approx 12 YTL). Internet is available for a nominal fee or free with wireless LAN Laptop. Small (cosy) TV room etc. €10/11 for 6 bed/4 bed dorm rooms, private rooms for €20-33.
Hostel World House, Galipdede Caddesi No:85, Beyoğlu, +90 212 293 55 20 ([email protected]) . Two minutes walk from the restaurants and bars of Istiklal Street in Taksim. Nice and friendly new hostel, popular with long-term travellers. Free internet. €10/12/14 for 8/6/4 bed dorm rooms, private rooms for €35-40 in high season.
Star Holiday Hotel, Divanyolu Street No:10, Sultanahmet, +90 212 512 29 61 (fax: +90 212 512 31 54, [email protected]) . Breakfast on a nice terrace (right in front of the Blue Mosque) is included in the price at this standard hotel. Rooms include air-con, TV and minibar. Starts at €40/50 for singles/doubles in high season.
Yeni Otel

,

at a side street 100 m from Sirkeci station. Go towards Sultanahmet and turn into the first street on the left

.

Shared basic bathrooms, hot water. No English is spoken so be aware.

20 YTL for a basic double (summer 2005)

.
Mavi Onur Hotel

,

Küçük Ayasofya Mahallesi, Aksakal Sokak No:28, 34410 Sultanahmet

, ☎

+90 212 4580690

(

[email protected]

,

fax

:

+90 212 4580692

), .

Small, family run guesthouse. Offering six rooms that have their own private shower, toilet, hair-drying facilities and air conditioning. The breakfast is included in the price and they have a rooftop terrace.

from 11 euro for a dorm bed to 42 euro for a triple room (high season prices)

.
Budget hotels are also available at the city.
Mid range
Taksim Apartments - Vacation Rental, Topçu Cad., Asri Apt. No:8 Taksim, 0090 532 271 3843 ([email protected]) . Located in the heart of the city, this vacation rental provides you with home comforts while enjoying the high service standards of a hotel. Apartment come with air-conditioner, TV, minibar and wireless connection. This apartment can be used as an home office during business trips to Istanbul. Daily rentals start around €150 (Euro) and can get much lower for long term stays.
Armada Hotel, Ahirkapi Sok. 24, 34122 Cankurtaran, Istanbul. Semimodern hotel. Free wireless. Located in Sultanamet between the sea and the Blue Mosque. Working aircon, fridge. Own bathroom. Restaurant at the top of the building with a nice view of the sea and the Blue Mosque. Price via hotels.com: 42 EUR double room.
Midtown Hotel Istanbul, Lamartin Cad. No. 13, 34437 Taksim, +90 212 361 6767 (Fax. +90 212 361 6768) . Midtown Hotel Istanbul, designed as a exceptional business hotel with a modern and innovative understanding of service, is located on the Lamartin Street, in the Talimhane area of Taksim / Istanbul.in.
Pera Rose Hotel, Mesrutiyet Caddesi No 201, Tepebaşı, Beyoğlu. Nice little hotel about a ten minute walk from Taksim square, close to the British consulate-general. Good value for money. Single room $80-100.
Sultanhan Hotel Piyerloti Caddesi No:15/17 Sultanhamet, +90 212 516 32 32 (fax: +90 212 516 59 95, [email protected]), . This five-floor hotel features 40 guestrooms, all of which have Ottoman-style decor with patterned fabrics and chestnut furnishings. All are equipped with internet connections, satellite television and minibars. €190/230 for single/double in high season.
Ottoman Hotel Imperial, Caferiye Sokak No:6/1 Sultanhamet, +90 212 513 61 51, . An unbeatable view of Hagia Sophia Museum and Sultanahmet Square and a blend of Ottoman and Istanbul cuisine is what you'll experience at the Ottoman Hotel Imperial. With its exquisitely furnished guest rooms reflecting the Ottoman art, trend-setting restaurants and bars, extensive guest services and in-house amenities, Ottoman Hotel Imperial responds to the needs of the most demanding leisure and business travellers. Rooms start at €100/120 for single/double in high season.
Blue House Hotel (Mavi Ev), Dalbasti Sokak No:14, Sultanahmet, +90 212 638 90 10/11/12/13/14/15/16 (fax: +90 212 638 9017, [email protected]) . Opened July 1997 and located at the heart of old city center, steps away from world famous Blue Mosque. €120/140 for single/double in high season.
Empress Zoe, Adliye Sokak No:10 (near Akbiyik Caddesi), Sultanahmet, +90 212 518 2504 (fax: +90 212 518 5699, [email protected]) . A wonderful little hotel in a quiet street just off Sultanahmet, with spartan but elegant rooms decorated in Turkish style and beautiful views over the Hagia Sophia from the rooftop terrace. All mod cons including bathroom, air-con, safe. Rooms from €50 and suites from €100, including breakfast.
Ibrahim Pasha, Terzihane Sok. No. 5, Adliye Yani, Sultanahmet, +90 212 518 0394 (fax: +90 212 518 4457, [email protected]) . A lovely boutique hotel just steps away from the Blue Mosque and Hagia Sophia. The room rates include a full Turkish breakfast in the dining area off the main lobby. The hotel has a rooftop sitting area with direct views of most of the major sites in Sultanahmet - an incomparable vista as the moon rises on a clear evening. The comfortable rooms have all mod-cons, including wi fi. The staff are attentive, courteous and helpful. Highly recommended. Rooms from €125 for a standard.
Dersaadet Hotel, Kapiağasi Sokak No:5, Sultanahmet (one block below Kucukayasofya Caddesi), +90 212 458 07 60 (fax: +90 212 518 49 18 [email protected]) . Boutique hotel on a quiet street 5-10 minute walk from the Blue Mosque and Ayasofya. Rooms are decorated in 19th century Ottoman-style and come with air-con, TV, mini-bar and safe, and all guests can use the high-speed internet/Wi-Fi in the lobby. The rooftop terrace looks out over the Sea of Marmora and part of the Blue Mosque. Room rate includes breakfast. €95/105 for single/double in high season, suites are €120 - 240 depending on time of year and room (10% discount if paid in cash).
Hotel Niles Istanbul, Dibekli Cami Sokak No:19, Beyazit, +90 212 517 32 39 (fax: +90 212 516 07 32, [email protected]) . Another Ottoman mansion converted to a hotel, it is located five minutes from the Grand Bazaar. Rooms come with air-con, TV, mini-bar and Wi-Fi, and there is high-speed internet in the lobby. Complimentary breakfast is served in the rooftop terrace, which overlooks the Sea of Marmora. €55/65 for single/double in high season (10% discount if paid in cash).
Hotel Inter Istanbul (Budget rates on mid-range facilities), Mithatpasa Cad. Buyuk Haydar Efendi Sok. No: 29 Beyazit, (+90 212) 518 35 35 (Fax: (+90 212) 518 35 38, [email protected]) . Away from the crowd and touts of Sultanahmet yet within walking distance (approx. 7-10 minutes). Located on a quiet street stone-throw away from the Grand Bazaar, Beyazit tram station and buses that goes to Taksim and other parts of Istanbul (2-minute walk). Modern-style rooms, comfy beds, TV with English programs and news, wi fi connection in rooms and a free PC use at the lobby, helpful staff that make-up rooms and replaces towels daily. €35/40 single, €45/50 double, €55-60 triple, €65-80 family (winter/summer) inclusive of breakfast. 10% discount on cash payments and free airport-hotel pick-up (min. 3 days stay).
Istanbul Suites, Harbiye Çayiri Sokak No:111, Harbiye, +90 212 224 53 10, . Ranging from duplex to studio apartments which are all furnished with modern appliances. It's located in the city center and is within a 5 minute walking distance to Taksim, nişantaşı and the metro. Possibility for short and long term rentals.
Hotel Zirve

,

Rıhtım Caddesi, Reşitefendi Sokak No:36

(

Kadıköy, Asian side of Istanbul

), ☎

414 51 42, 414 51 43, 414 53 04

.

All rooms have cable tv, wireless internet and are comfortable lodgings at a good price.

55-120 YTL

.
Splurge
Ciragan Palace Kempinski, Çiragan Caddesi No:32, Besiktas, +90 212 326 4646 (fax: +90 212 259 6687, [email protected]) . Located on the Bosphorus coast just south of the main square of Ortakoy, this hotel is in a residence of the last Sultan. Rooms come with air-con, TV, minibar and safety deposit box. Hotel has several restaurants and lounges, pools, jacuzzi, Turkish baths, gym and other amenities. Rooms start around $450 (USD) and can get much higher.
Taksim Apartments - King's Suite, Topçu Cad., Asri Apt. No:8 Taksim, 0090 532 271 3843 ([email protected]), . Located in the heart of the lovely city, this vacation rental provides you with home comforts while enjoying the high service standards of a hotel. The apartment comes with air-conditioner, TV, minibar and wireless connection. Daily rentals start around €250 (Euro) and can get much lower for long term stays.
Four Seasons Hotel Istanbul at Sultanahmet, Tevkifhane Sokak No:1, Sultanahmet-Eminönü, +90 212 638 82 00 (fax: 90 212 638 82 10), . A converted prison in the historic Sultanahmet district. Offers stunning views of the Haghia Sophia, but no pool. Standard rooms start around $420.
A'jia Hotel, Çubuklu Caddesi No:27, Kanlica, +90 216 413 9300 (fax: +90 216 413 9355, [email protected]), . A unique boutique hotel located on the Asian side of the city facing the beautiful Bosphorus. Rooms include air-con, TV, safe, wi fi. Rooms range from €250-850.
Hilton Istanbul, Cumhuriyet Caddesi, Harbiye, +90 212 315 6000 (fax: +90 212 240 4165), . Hotel offers a business center, fitness facilities, pool and Turkish baths. Rooms have high speed internet access. Basic room starts at €175, most rooms between €250-350.
Ceylan Intercontinental Istanbul, Asker Ocağı Cad. No:1, Taksim, +90 212 368 44 44 (fax: +90 212 368 44 99, [email protected]), . Situated in the heart of the city, its fantastic location ensures all rooms have the views of the city or of the Bosphorus.
Ritz-Carlton Istanbul, Suzer Plaza, Elmadag, Askerocagi Cad. No: 15, Sisli, Phone: +90 212 334 44 44 (fax: +90 212 334 44 55), . Standing tall near the Bosphorus, the Ritz Carlton is located in the heart of Istanbul overlooking the Bosphorus and Dolmabahce Palace.
W Hotel Istanbul, Suleyman Seba Cad No: 22, Akaretler, Beşiktaş, Phone: +90 212 381 2121, . Just opened in April 2008, the W Hotel chain continues to impress in Istanbul with rooms and suites adorned with wi fi, flatscreen TVs, and the signature W Hotel luxuries that has made its hotels famous. Fitness center and business center onsite as well as a fine dining restaurant that tempts patrons with its decadent offerings.
Swissôtel The Bosphorus Istanbul, Bayıldım Caddesi No:2 Maçka, Beşiktaş, +90 212 326 1100 (fax: +90 212 326 1122, [email protected]) . Located on a hill behind the Dolmabahce Palace, the last residence of the Ottoman Sultans. Swissôtel The Bosphorus Istanbul commands panoramic views of the Bosphorus, the Asian coast and the old city of Istanbul.
Hyatt Regency, Taskisla Caddesi, Taksim, +90 212 368 1234 (fax: +90 212 368 1000, [email protected]), . Located in Taksim overlooking the city and the Bosphorus. Hotel has formal dining, outdoor pool, Turkish bath, fitness center and business center. Some rooms overlook the Bosphorus.
The Marmara Istanbul

,

Taksim Meydani Taksim Istanbul 34437

(

Taksim metro station is right across the street.

), ☎

90 212 251 46 96

(

[email protected]

), .

4 star hotel that offers chic, contemporary design and modern facilities, Marmara is something of an institution in Istanbul. Hotel contains the Tepe Lounge, which is intimate and relaxing, as well as a spa onsite, which looks clean and professional.
Misafir Suites

,

Gazeteci Erol Dernek Sok. No: 1 Beyoglu

, ☎

+90 212 249 89 30

, .

Great small seven suites boutique hotel with huge modern/chic rooms in a very central location. Friendly owner who will recommend good restaurants or the coolest bar at the moment.

€200

.
Hotel Prince

,

Nobethane Caddesi Kargili, Sok. No: 5 Sirkeci, i Istanbul Turkey

, ☎

+90 (212) 513 25 50

(

[email protected]

,

fax

:

+90 (212) 522 43 59

), .

A 4 Star Hotel offering 127 modernly decorated rooms for business and leisure travellers.
Contact
Telephone codes
Istanbul is the only city/province in Turkey which has more than one telephone code: 212 for European side, 216 for Asian side and Princes' Islands. When calling from one continent to the other, the usual dialing format used for intercity calls should be used, as if it's an intercity call: 0+area code (212 or 216)+7-digit telephone number. It may appear as an intercity call, but it will be treated as a local call in respect to payment. When making an intercontinental call, if you forget to dial the code, your call will not be automatically routed to the other continent number, it is likely that you will be connected to the "wrong" number which is located in the same continent with you, because much of the number sets are used on both continents (albeit with different codes of course). When dialing a number that is located on the continent you are already standing on, only 7-digit number is enough. Don't forget to dial the code first no matter which continent you are in if you are calling a landline number from a cell phone (even if it's a number that is located in the same continent with you), though.
Internet
Cafés with free wireless internet (wi fi):
Several of the nargile places in Tophane
Leyla, Cihangir
Kahvedan, Cihangir
Most Starbucks and Gloria Jean's Coffee stores throughout the city
Most cafés and restaurants are in Istiklal Caddesi, Beyoglu
There is one upstairs by the restaurants facing the side of Aya Sofia and behind the entrance to the Basilica in Sultanahmet.
In the recent years, the number of cafes and shopping centers with wi fi Internet access has increased dramatically, most of them still being free. Most internet cafes have high speed ADSL connections, and they are very inexpensive compared to Europe (about 0.50-1.50 euros per hour).
Stay safe
As with most European cities, but especially with crowded areas of Istanbul, watch your pockets and travel documents as pickpockets have devised all sorts of strategies to obtain them from you. Do not rely too much on the safe feeling you get from the omnipresence of policemen.
Scams
Taksim bar/club scams
Tourists must be aware of high-drink price scams encountered in so-called night-clubs mostly located in Aksaray, Beyazit and Taksim area. These clubs, usually charge overpriced bills, based on a replica of the original menu.
Also be aware of friendly behaving groups of young men or male-female couples striking up a conversation in the street and inviting you to a "good night-club they know". This has frequently been reported as a prelude to such a scam. The person(s) in on the scam may offer to take you to dinner first, in order to lull your suspicions.
In either of these scams, if you refuse to pay the high prices or try to call the police (dial #155) to file a complaint, the club managers may use physical intimidation to bring the impasse to a close.
A recently encountered variant of this involved an invitation in Taksim to two male tourists (separately, within an hour of one another) to buy the tourist a beer (as they were "guests"). At the club, two attractive ladies, also with beers, joined them. When the time came for the bill, the person inviting the tourist denied having said he would pay for the drinks, and a bill was presented for 1500 Lira; when the tourists in question expressed an inability to pay such a high amount, burly "security" personnel emerged, who the manager explained would accompany the tourist to an ATM machine (presumably to clean out their bank account). In one of the above examples, the tourist escaped by shouting for the police once on the street; in the other, a much lower amount was accepted from the tourist.
Another recent incident occured at a bar/club named SIA, located near the interception of Acara and Istiklal Streets. 3 tourists were approached by 2 men, asking them to go for "drinks together". The tourists were led by the men into the club named SIA (these three letters appear in silver beside the club's entrance), and ordered drinks. Later, some ladies working for the club joined the group and ordered drinks, which the club put on the tabs of the 3 tourists. Overall, they were cheated of over 600 Lira. The original bill was much higher, and the tourists suffered verbal and physical intimidation when they did not have enough money to pay up. Finally the people at the club gave up and let them go. Travellers are advised to avoid the above-mentioned club, for their own safety.
All these point to these scams in Taksim becoming more serious, and likely the involvement of organized crime. Be careful.
Lira/Euro Scams
A frequent scam, often in smaller hotels (but it can also happen in a variety of other contexts), is to quote prices in Lira and then later, when payment is due, claim the price was given in Euros. Hotels which reject payment early in a stay and prefer you to "pay when you leave" should raise suspicions. Hotels which operate this scam often offer excellent service and accommodation at a reasonable price and know most guests will conclude as much and pay without complaint - thus (ironically) this can be a sign of a good hotel.
Another scam is coin-related and happens just as you're walking into the streets. A Turkish guy holds you and asks where you are from. If you mention a Euro-country, the guy wants you to change a 50 Euro note from you into two-Euro coins he is showing. He is holding the coins stack-wise in his hands. For the trouble, he says he will offer you 30 two-Euro coins, so being worth 60 Euro. Do not agree with this exchange of money, as the first coin is indeed a two-Euro coin, but (many of) the rest of the coins will probably be 1 Lira coins (looking very similar), worth only 1/3 of the value of 2 Euro (in August 2007).
Many bars in the Taksim area give you counterfeit bills. They are usually well-made and hard to distinguish as fakes in the dark. One way to verify its authenticity is to check its size against another bill. Another is to hold the bill up to a strong light, face side up, and check for an outline of the same face which is on the bill. The value of the bill (20, 50, etc) should appear next to the outline, light and translucent. If either if these two security features are missing, try to have the bill changed or speak with the police.
Shoebrush
Some people will walk around Taksim with a shoeshine kit, and the brush will fall off. This is a scam to cause some Western tourist with a conscience to pick it up and return it to the owner, who will express gratitude and offer to shine your shoes for free. While doing that, he will talk about how he is from another city and how he has a sick child. At the end, the shiner will demand a much higher price for "free" services provided than is the actual market norm.
If you actively decide that you would like your shoes shined, then expect to pay not more than 5 lira for both.
Taxi drivers
Taxis are plentiful in Istanbul and inexpensive by Western European and American standards. They can be picked up at taxi hubs throughout the city or on the streets. Empty cabs on the streets will honk at pedestrians to see if they would like a ride, or cabs can be hailed by pedestrians by making eye contact with the driver and waving. Few taxi drivers speak languages other than Turkish, but do a fair job at deciphering mispronounced location names given by riders. It may help to have the name of the destination written down to show the driver. Be aware that taxis are harder to find when it is raining.
Try to avoid using taxis for short distances (5-10 minutes of walk) if possible. Some taxi drivers can be annoyed with this, especially if you called the cab from a taxi hub instead of hailing it from the street.
Few taxis have seatbelts, and some drivers may seem to be reckless. If you wish for the driver to slow down, say "yavaş lutfen" (slow please). Your request may or may not be honored.
Unfortunately, as in any major city, tourists are more vulnerable to taxi scams than locals. Be aware that taxi drivers use cars affiliated with a particular hub, and that the name and phone number of the hub, as well as the licence plate number, are written on the side of each car. Noting or photographing this information may be useful if you run into problems. In general, riding in taxis affiliated with major hotels (Hilton, Marriot, Ritz, etc.) is safe, and it is not necessary to be staying in these hotels to use a taxis leaving from their hubs.
Taxis have a meter that will say "GUNDUZ" if daytime rates are being charged (until midnight) and "GECE" if nightime rates are being charged (until dawn). Some drivers may try to charge a higher rate by setting their meter to "GECE" during daytime hours. Others may take unnecessarily long routes to increase the amount due (although sometimes alternate routes are also taken to avoid Istanbul traffic, which can be very bad). Some scams involve the payment transaction; for example, if the rider pays 50 YTL when only 20 YTL are needed, the driver may quickly switch it with a 5 YTL note and insist that the rest of the 20 YTL is still due or may switch the real bill for a fake one and insist that different money be given.
Stalking
Men intent on stalking foreign women will, obviously, be present in tourist locations. Such men may presume that foreigners have a lot of money or liberal values and may approach foreign women in a flirtatious or forward manner looking for sex or for money (either by theft or selling over-priced goods). If you are being harassed, use common sense and go to where other people are; often this is the nearest store. Creating a public scene will deter many stalkers, and these phrases may be useful in such cases:
"Ayıp!" - "Rude!"
"Bırak beni!" "Leave me alone!"
"Dursana!" - "Stop it!"
Or to really ruin him:
"Lütfen beni takip etme?!" - "Can you please stop stalking me?!"
"Polisi ariyorum- "I am calling the cops!"
Stay healthy
Similar to many European countries tap water is mostly drinkable, but it may not be healthy depending on where you drink it. Although the tap water itself is clean, many local water tanks are not maintained properly, suggesting one should try to avoid tap water if possible. Locals widely prefer bottled water and the same applies for the restaurants.
Food and drinks are mostly of international standards. Some Turkish foods are known to use a variety of spices which may affect international tourists who may not be accustomed to such ingredients, although most of it is edible for any tongue.
Use common sense when buying certain foods, particularly from street vendors. Delicacies such as "Firin Sutlac" (a kind of rice pudding) can go bad rapidly on a hot day, as can the oysters occasionally for sale on the streets.
Cope
Keep in mind that Istanbul's less-than-scrupulous hotel and restaurant owners are as market savvy as they come—they actually read the popular travel guides to Istanbul and when they get listed or favorably reviewed, they raise prices through the roof and skimp on costs. For mid-range and cheap hotels/restaurants, you may actually have a better time if you avoid places listed in your guide! Trust your nose.
Get out
Kilyos— Located by the Black-sea shore on the European side, Kilyos is an half-hour drive to Taksim under normal circumstances. The village has more than a dozen private and public beaches, some of which require membership. Though there are ways to get to Kilyos with buses and dolmus, the best way is to use a private car, since the journey will take longer than usual when in summer.
Ataturk Arboretum (living tree museum) is the place for nature lovers. It's about one hour bus ride away from central parts of the city, near Bahcekoy in the north of the city, near the Black Sea coast (buses: 42T from Taksim and Besiktas, 42M from 4. Levent metro station; entrance of the arboretum is a 15-min walk away from the last stop of aforementioned lines). It's located in an oak forest and includes many non-native tree species (some of which go increasingly photogenic with crimson/golden/purple leaves as winter approaches), and a pond complete with ducks. There is also a wooden observation tower on one of the hilltops, offering a view of the surrounding forests and a spectecular sight of Bosporus which is seen as a turquoise lake from that point. That same tower can also be used for birdwatching during autumn, as these hills are on one of the major routes of migratory birds on their way from Europe to Africa. During weekdays arboretum is open to public for a token fee (about 2 YTL), however weekends are exclusively for members. Remember, no eating, no picnicing, and no smoking.
Anadolu Kavagi— While officially the northernmost district of the city, Anadolu Kavagi (also known simply as Kavak) on the Asian bank of Bosporus is in reality a separate town, accesible only by a windy and narrow road through the forest, by infrequent public buses, or by ferries (the best way to go there). Ferries depart from Eminönü (once or twice a day, from the pier named 'Bogaz Iskelesi') and Sariyer (much more frequently), which is the northernmost district on European side (to get to Sariyer, you should take public bus #40 from Taksim). While in Anadolu Kavagi, climb up to the citadel on the hill (follow the signs starting from the square near the quay, it takes about 20 minutes on foot, free admission). The citadel is named Yoros and it's unclear who built it, maybe Byzantines or the Genoese perhaps, but it's pretty obvious that it was built to protect the northern entrance of Bosporus. The castle offers a perfect view of the entrance of Bosporus and the Black Sea beyond, as if not much has changed since Jason and the Argonauts sailed through here in pursuit of Golden Fleece. When you turn your back to Black Sea on the other hand, you'll have a distant view of business district of the city, full of skyscrapers. When you're done in the castle, return back to town centre, and before boarding the ship that will take you back to the city, have a waffle and a hot coffee in one of the cafés near the shore if it's winter. (note: Citadel and surrounding areas get really crowded at weekends during summer months, which makes falling into mythical dreams a little difficult).
Polonezkoy— A village in the Asian side of Istanbul, about 20 km away from central parts of the city. It was founded by Polish settlers in 19th century.
Sile (Şile)— Located by the Black-Sea shore on the Anatolian side, Sile is a 45 minutes drive to Taksim. It is a village growing rapidly, famous for its fish and special cotton fabric Sile Bezi (cloth of Sile). Similar to Kilyos, Sile also has its own private and public beaches. However, the dangerous sand type of the sea, and tides make it difficult and somewhat dangerous to swim for people who are not expert and cautious. Drownings occur every year.
The Princes' Islands— A group of islands across the Anatolian side of Istanbul. "Buyukada", the biggest and most famous of them all, has ferry lines to Eminonu (on the European side) and Bostanci (on the Asian side) every day, on various hours. At Büyükada you can rent bikes and find some very secluded spots perfect for a picnic, highly recommended for when you're tired of being in a huge city with millions of people.
Silivri— It's a place of choice for people to relax & take a break from their hectic lives. Silivri is a 45 minutes drive to Levent. The best way to commute is to use a private car, since the journey will take longer than usual during summer. The summer is a popular time when people move into their summer homes in Silivri and enjoy beach activities. In fact, many new and spectacular villages have also been built there.
Edirne in the west is a two-hour car drive or bus ride away (train is also an option but it takes much longer). The city served as the capital city of Ottoman Empire before the capital was moved to Istanbul, thus is full of history. Visiting this city can be a long day trip if you have a car at your disposal, or if you can get up very early and catch, say, 7 o'clock in the morning bus. It's better to stay overnight to see all the sights though.
Possible hitchhiking spots
Istanbul is a geographically huge city, spanning two continents, so it is hard to hit the road with your thumb up immediately, although not entirely impossible. Here are a few ideas for spots (accessible by public transport) where to raise your thumb up when leaving the city.
If you intend to head west (towards Europe) by hitchhiking, take public bus HT48 (Yenibosna Metro-Mimarsinan) which departs from the bus stops located next to the 'Yenibosna' station of southern metro line. HT48 takes you to the highway leading to west, to a highway on-ramp out of city, near Mimarsinan town. Don't get off the bus until it leaves the highway by turning right in the on ramp junction. (fare: YTL 1.30/person, though you'll have to buy multi-use cards (at least 5 uses for YTL 6.50), which makes a bad investment assuming that you are leaving the city. You can pay directly to the driver inside the bus the single-use fare, though)
If you intend to head east or south by hitchhiking, however, it may be best to get to the neighbouring city of Izmit first. The cheapest train ticket costs 3.75 YTL (3.00 YTL if you have a valid student ID, this is the rate for Doğu Express, which departs 08:35 every morning) from Istanbul's Haydarpasa station to Izmit currently. Near the train station in Izmit is a major highway junction, take east for Adapazari/Ankara/Central Anatolia/Black Sea Turkey, south for Yalova/Bursa. If you are eager for more southern locations such as Antalya, take eastward road to Adapazari first, then hit the southward road there (which eventually reaches Antalya after hundreds of kilometres). Another option to leave the city is to take the not-so-cheap fast ferries to Yalova, if you don't object to pay much for public transport.
There are also public buses from Kadiköy, Istanbul's main centre on Asia, to Tuzla (#130 and #130A; fare: YTL 1.30/person), which is the easternmost district of the city. If you take one of these buses, get off as soon as the bus leaves the highway (colloquially known as E-5, pronounced "ay besh" in Turkish, 4-lane one-way, you can easily recognize what is this highway and what is not). Where you will get off is as far as you can get on that highway with a public bus, though most of the cars passing there will be too fast to be able to stop right beside you.
Subway Information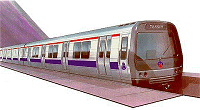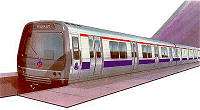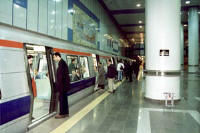 Subway

The 7.9 km km, 6 station section one of the Istanbul subway opened in August, 2000. The second section, consisting of 5.4 km and 4 stations, is under construction. The system is entirely underground; however, section two will include a bridge. Eventually, this city of 10 million, which stretches for over 100 km east to west, plans on converting many of it's suburban lines to metro status, including a subway connection under the Bosphoros.

As in all subways, watch out for thieves, rapists and terrorists.

Istanbul Ulasim (Istanbul Transportation) home page
Osamu's Istanbul page
Istanbul subway construction photos and information
Transport A Istanbul
Enka construction info on subway stations with pics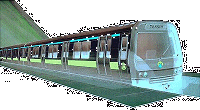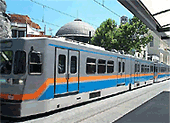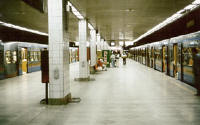 Light Rail (Mini-Metro, or, Hafif-Metro)

In 1989 a light rail line (Hafif Metro) was built from Aksaray towards the western suburbs. Until 1995 it was extended to Yeni Bosna. It has a total length of 18 km with 16 stops, running underground for 4.4 km through the city centre. In the 1990's also a modern tram line was put into service through the older parts of the city. An airport extension from Yeni Bosna station is under construction. An extension from Taksim to Yenikapi is also underway, with a planned opening in 2003 or 2004.
Hafif Metro home page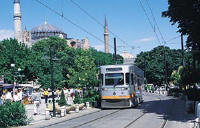 Tramway
The 10.3 km., 19 station Aksaray-Sirkeci Tram System opened in 1991. Built along the alignment of an old tram line system in the Historical Peninsula of İstanbul, the tramway line runs from runs from Eminonu/Sirkeci station via Aksaray to Zeytinburnu, just outside the South-Western city walls. A branch also runs from Aksaray to the Esenler bus station. At Aksaray you can transfer to the Hafif Metro.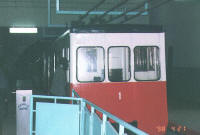 Funicular Subway
Tünel connects the bridge of Galata to the bottom of Istiklal Cad., just on the level of the terminus of the tram. Price identical to the bus. The line, built in 1875, is perhaps the world's shortest subway - a mere 573 meters. Trains operate every 3.5 minutes and a trip takes 1.5 minutes. The upper station is linked to Taksim Square by a vintage tram.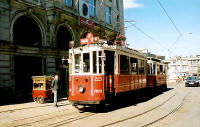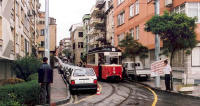 Beyoglu
Heritage tramway

The 1.6 km Beyoglu tramway runs along a single line along the length of Istiklal to it's end at Tünel. The line opened in 1990. Beyoglu comprises the "night life" of Istanbul. In 2004, a new 8 station, 2.65 km heritage tramway opened in Istanbul.

Hop On Hop Off City Sightseeing Istanbul - City Tour - Ho Ho Points



Home | Ana Sayfa | All About Turkey | Turkiye hakkindaki Hersey | Turkish Road Map | Historical Places in Adiyaman | Historical Places in Turkey | Mt.Nemrut | Slide Shows | Related Links | Guest Book | Disclaimer | Send a Postcard | Travelers' Stories | Donate a little to help | | Adiyaman Forum