ERZiNCAN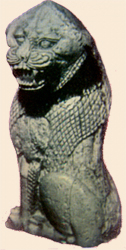 City, eastern Turkey, on the northern bank of the Kara River, a major tributary of the Euphrates. The city is situated in a fertile plain, 3,900 feet (1,200 m) above sea level, enclosed by snowcapped mountains. It was taken by the Seljuq Turks from Byzantium in 1071, fell to the Mongols in 1243, and, after the collapse of the Mongol empire, was ruled by various local Turkmen dynasties until its final incorporation into the Ottoman Empire in the early 16th century. At the end of the 19th century, with its woolen-textile and leather industries, Erzincan was an important centre of eastern Anatolia, but its industries and population suffered from Armenian riots and occupation by Russian forces during World War I. Erzincan has frequently been damaged by severe earthquakes, most recently in 1939. Its industries include cotton and silk textiles, copper utensils, and medicines. The city occupies an important position on the rail line and highway from the Caucasus to central Anatolia and from Ankara to Erzurum; it is also linked by air with Ankara and Erzurum.

The surrounding region has severe winters and warm summers. The fertile plain is well watered and produces cotton, cereals, and fruits, and livestock raising is important. Pop. (1990 prelim.) city, 90,799.

We still do not have thorough information about the history of Erzincan. However, historians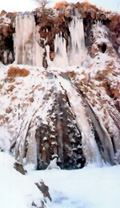 report that the Hurris lived in this region during 2000 BC, and the Hayashes and Azzis ruled here during the beginning of the first half of the year 2000 BC.
The Hittites, who established a big empire in Anatolia between 1850-1180 BC with Hattushas being its capital, also dominated the Near East. Centainly, Erzincan was under their rule as well. Various works belonging to the Hittites and their settlements have been discovered during the excavations carried out in various parts of Anatolia. Although there is no trace of a Hittite settlement in the Erzincan region, it is definite that the region was under the Hittite rule for some time.
New kind of sports developing and spreading in the world encourage people to become active participants rather than remain as spectators. Group or individual sports, carried out in the midst of nature away from noise and pollution, attract more people each day favoring personal and environmental health. Erzincan rates first with 11% in Turkey's total surface area of green spaces, and welcomes a promising brand new future and scarcely known winter sports with its calm lakes, fast-flowing rivers, spring waters, mountains and highlands.
All efforts are being made to make this place "a natural sports center" with the support of Governor Recep Yazicioglu, Mayor Talip Kaban and all the nature-loving sports fans.
Long-lasting snow on its mountains despite the mild climate in its plains facilitates a variety of snow sports and climbing; rafting can be done in the rough waters of Euphrates, while water-skiing can be practiced in the dam lakes of Tercan and Keban.
In addition, frozen waterfall climbing is solely possible in Turkey at the Girlevik Falls.
One can enjoy cave discovery and canyon excursion in the wild nature of Kemaliye and Kemah region and trekking, mountain bike and parachute gliding in the Munzur Mountains.
After these activities, one can relax year-round in the jacuzzis of the warm and healing spring waters of Eksisu.



Home | Ana Sayfa | All About Turkey | Turkiye hakkindaki Hersey | Turkish Road Map | Historical Places in Adiyaman | Historical Places in Turkey | Mt.Nemrut | Slide Shows | Related Links | Guest Book | Disclaimer | Send a Postcard | Travelers' Stories | Donate a little to help | Getting Around Istanbul | Adiyaman Forum